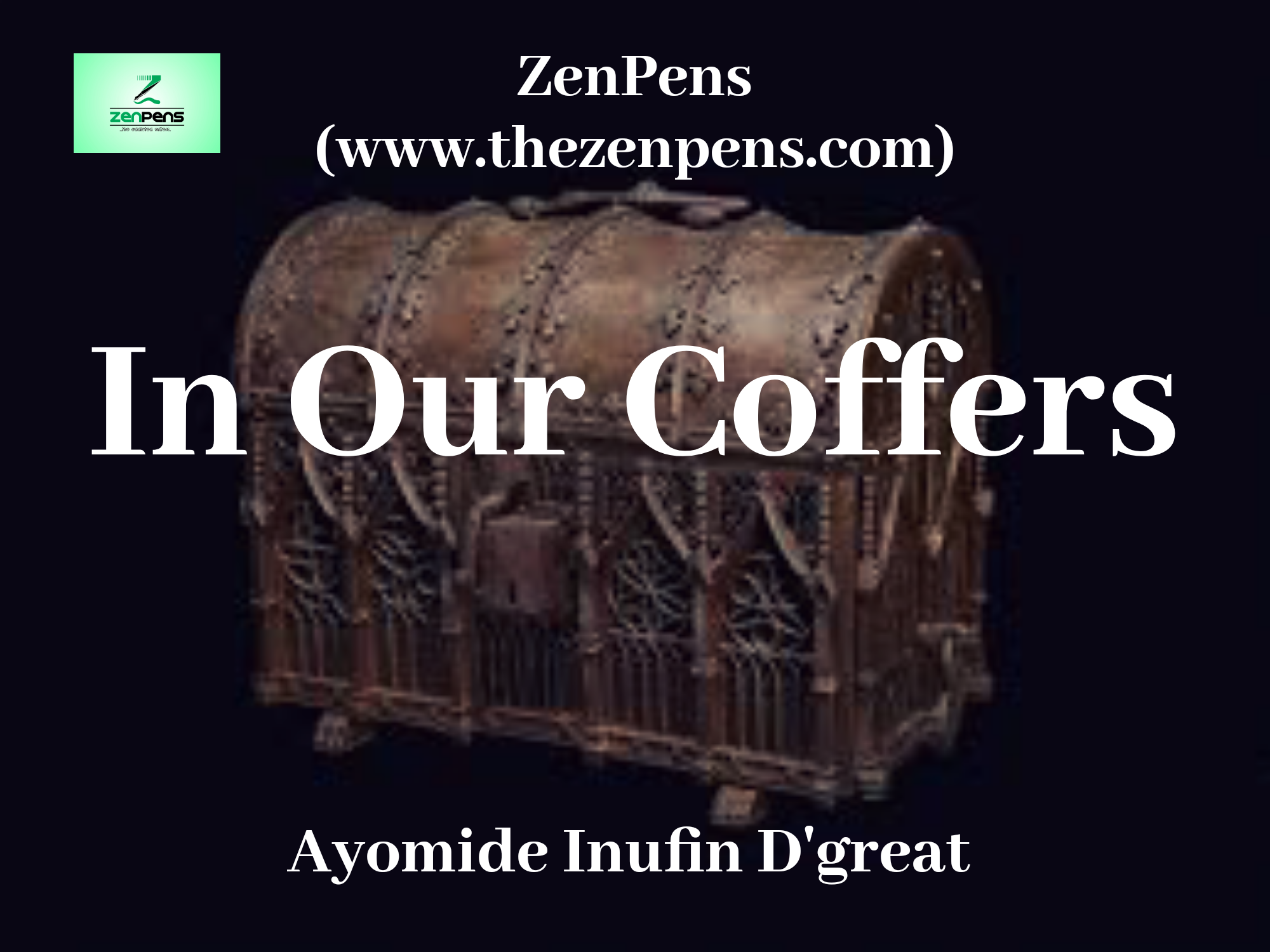 •••
Sons and daughters!
Look at how this funny men stole our smile,
How they built themselves bakeries from our daily bread and butter,
I smell massacre in our coffers —
nausea of a dirty gutter,
They take our nairas in dollars
And leave us to starve and suffer,
In high volumes and operas, they deep greed into our coffers.
•••
Our society got pregnant and begot hunger and anger,
Bile in piles, poverty stabs with a dagger,
Genesis of a sad saga,
And the sad gets sadder,
It's sad to explain how the hard horn harder,
The blessings that leaves and the curses
that enters through these boarders,
Our comradeship capsized
And our clans no longer live as brothers…
•••
Worms and cankerworms in our coffers,
It's pretty paralyzed with beautiful batters,
They're milking us—their dairies getting fatter,
They occupied our space in mass now we don't matter,
The truth of the matter is that there's no truth of the matter,
In our coffers,
Fortune is a misfortune to manipulation,
Our coffers is becoming a carcass,
The nation in deterioration.
•••
When you take our capital, you leave us in a state of anarchy,
You leave the treasury in jeopardy,
Our society becomes a pen of penury,
The system is swilled! She suffers an aching allergy.
•••
The pearl is pale,
Our track record is beginning to derail
When you take our capital, you take us to a state of anarchy,
Our homes then becomes a house of poverty.
Read Also==>"1,000,000 Likes" — A Poem by Ayomide Inufin D'great.