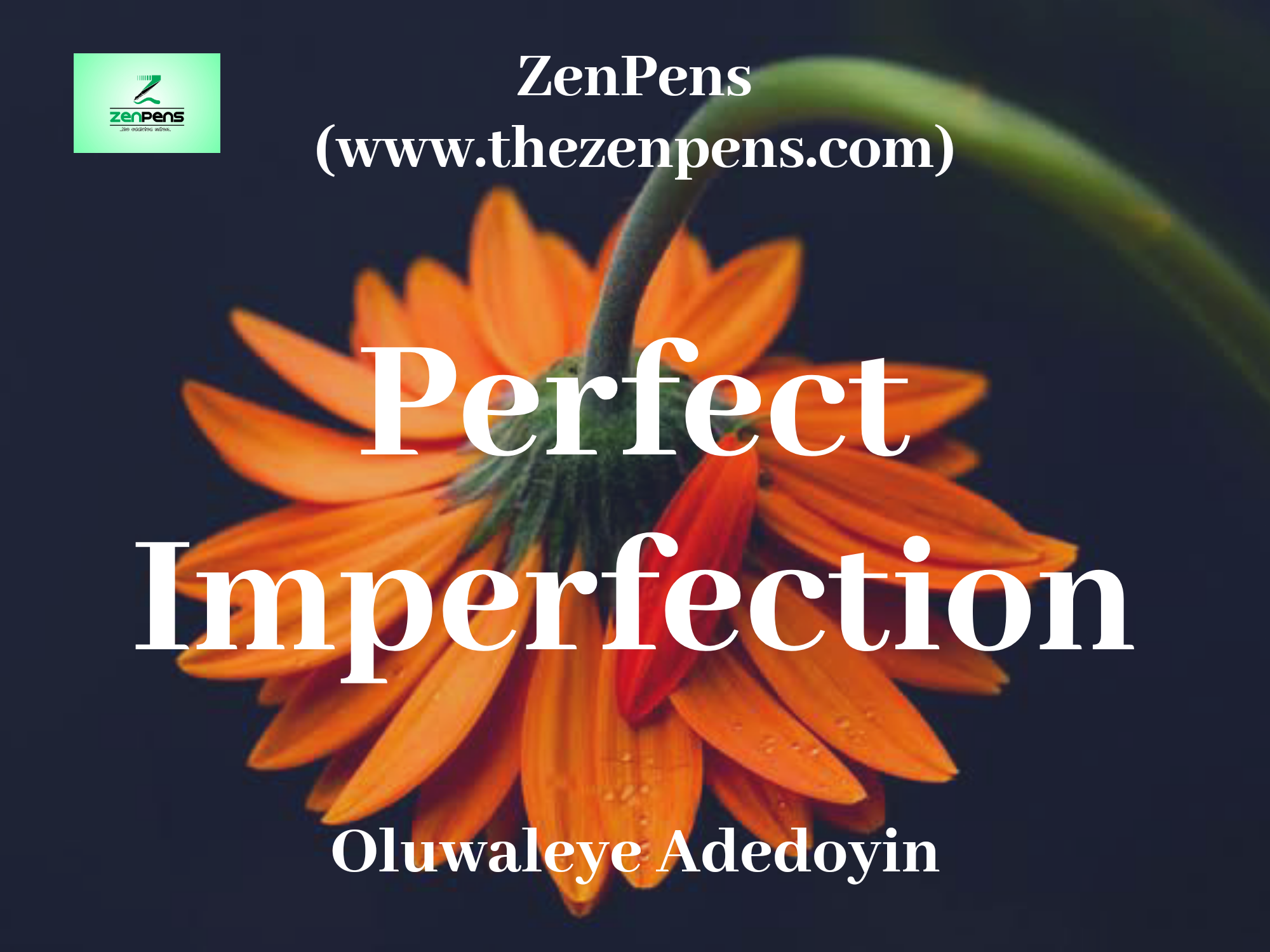 I hide each day behind my flaws,
I design my imperfections with my invisible claws
In my heart, as my pain draws;
I stand ignorant, though I know the cause.
I tried too hard to be too good,
Just to fit into your hood.
I wear the happy smile in every mood,
I tried to fight my flaws, and thought maybe I could.
You think I'm perfect?
Miss Flawless, you expect?
I'm sorry, it's a truth you don't expect,
My flaws keep showing their effect.
I've come to realize perfection
Needs a little imperfection;
No one is close to perfection
So I need no fear even when it brings rejection.
Life is full of tears,
So wipe off your deepest fears,
And dust the pain off your dress—
Let out the flaws even when you're not accepted by your peers.
For to be perfect is imperfection!
Read Also==>"Lost Soul" — A Poem by Oluwaleye Adedoyin.